The Sampler Wedding Lists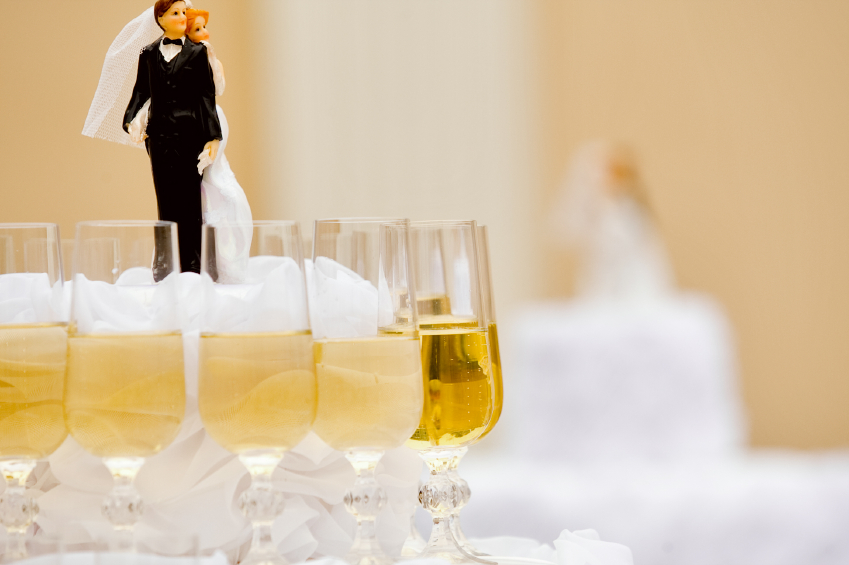 You can start a cellar, buy wines to drink now or get some special bottles for your anniversaries.
To buy from a current list, please click here: Buy from a current Wedding List
Starting your wedding registry couldn't be simpler.
Just select the wines you want from our online shop and click Add to Registry. Then follow the on-screen instructions.
We'd also be delighted to help you put your list together. The unique thing about The Sampler is that you can come in and have a wine sampling session so that we can find out about your tastes and then suggest some interesting wines to put on your list.
Not everybody wants the same things from wine - some people want a mixed selection to enjoy drinking with dinner over next few years. Others want a cellar filled with first growths, and some people just want to improve their wine knowledge and broaden their range.
To make an appointment, or if you have any questions just e-mail Dawn at dawn@thesampler.co.uk or phone on 0207 226 9500
WEDDING FAQS
How do I set up a list?
It's easy -you can start making your list now. Click here to register, and then search for any wine you fancy and click the 'add to registry' to add it to your list. You can also come into the shop and sample with us in order to help you make up your mind. We'll then create your list for you.
Is there a minimum size of list?
You can make your list as large or as small as you want! You can make a full wedding list or a smaller second list.
How do I let my guests know?
We'll give you a link to put on your invitations or e-mail. Each list is also searchable on our main wedding page.
Can you store our wines?
If you don't have a place to properly store your wine we can keep it safely for you. Our rates are £10 per case (or part case) per year.
When will my wines be delivered?
The wines will be delivered altogether after the wedding at a convenient time. Wines are delivered with buyers messages. Each bottle has a tag saying who bought it and an ideal drinking window.
Is there a delivery charge?
Delivery in central London (zones 1 and 2) is free of charge. We charge £10 delivery per case or part case within mainland UK. Northern Ireland deliveries incur a small extra fee. Alternatively you can pick your wine up from either of our shops.
When does the wedding list close?
The list will close one week after your wedding to allow guests to purchase wine for you after your big day. We will then contact you regarding a suitable delivery time.
What happens if a wine I chose goes out of stock?
We cannot guarantee all the wines you choose will be available right up to your wedding day, but we will do our best to meet your requirements. We will be constantly checking the list to make sure there is enough wine for your guests to purchase and add similar wines instead.
Can I include giftcards on my list?
Yes. This is a great idea if there is a particularly expensive bottle you would like to receive or save some money to come and taste some icons with us.
content-11